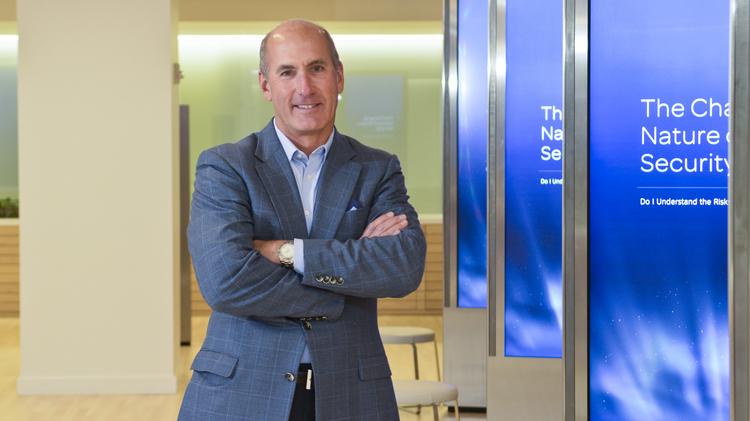 Over the last two months, AT&T (NYSE: T) has undergone a massive effort to secure content for its upcoming, all-important streaming service DirecTV Now.
First came the announcement that it brought on Disney's ESPN and ABC. Then, HBO and Cinemax came aboard. Next came NBC Universal, Discovery and others. AT&T already had contracts with those companies through DirecTV and U-Verse, but had to re-enter negotiations to put the channels on the new OTT platform.
Which could be precisely why the Dallas company finds itself – according to reports on Thursday– interested in making a major play at Time Warner, owner of HBO, Atlanta-based Turner Broadcasting and the mega movie studio Warner Bros. Previous reports have AT&T eyeing media buys in the $2 billion to $50 billion range.
Time Warner CEO Jeff Bewkes is friendly to the idea of a sale – given AT&T presents the right price – but so far talks have been informal, according to the report from Bloomberg.
When we previously talked to AT&T Entertainment Group CEO John Stankeythis summer, he discussed the breakdown of the entertainment industry's value chain. The three distinct sides – producers, aggregators and distributors – are starting to blend together, he said.
The streaming goliath Netflix presents a prime example. A clear-cut distributor first, the company now produces dozens of original shows and other programming, which it's starting to sell to other distributors.
"Do I believe as a major distributor that ultimately we'll play in other parts of the value chain?" Stankey said then. "I think, over time, that's the reality of things."
That time could be approaching. A purchase of Time Warner would bring dozens of content producers under AT&T, among them: HBO, Cinemax, TBS, TNT, TruTV, Bleacher Report, Cartoon Network, and CNN.
Buying that content separately has certainly not been cheap. At a Goldman Sachs conference last month, AT&T CEO Randall Stephenson was asked how, given the price of content, his company could price DirecTV Now competitively while maintaining decent margins.
He pointed to the OTT platform's low overhead, but he also answered that DirecTV Now will work with AT&T's other offerings, driving customers to its wireless business.
"To the extent that it's driving further penetration in wireless or driving churn down in wireless, the lifetime value of a customer with this kind of product is actually quite attractive," he said.
That point hits home with Jason Moser, an analyst with Million Dollar Portfolio at The Motley Fool. He compared AT&T's interest in the acquisition to Verizon's Yahoo! takeover. Both wireless powerhouses are jockeying to find something to draw customers their way.
"Right now, you might look at AT&T and Verizon as a commodity network," Moser said. "If they can build out something that makes them a bit more special, a bit more unique, that gives them a competitive advantage."
Moser, however, isn't necessarily confident that the deal will actually happen.
"The bottom line is that Time Warner, they're not in a position where they need AT&T," he said. "For them to get it, AT&T would have to really pay a heavy premium."
If it does happen, the company would own some of the content it just negotiated to put on DirecTV Now. The streaming service – a major piece of the company's plans, due out in the fourth quarter – is still missing the likes of CBS and Fox, however. News broke Thursday that Google has signed CBS for its streaming service due out next year and is nearing deals with Fox and Disney.
AT&T, which reports earnings on Oct. 25 after the market closes, saw its shares tumble 73 cents, or 1.9 percent, to close at $38.65. It recovered slightly in extended trading, adding 5 cents.