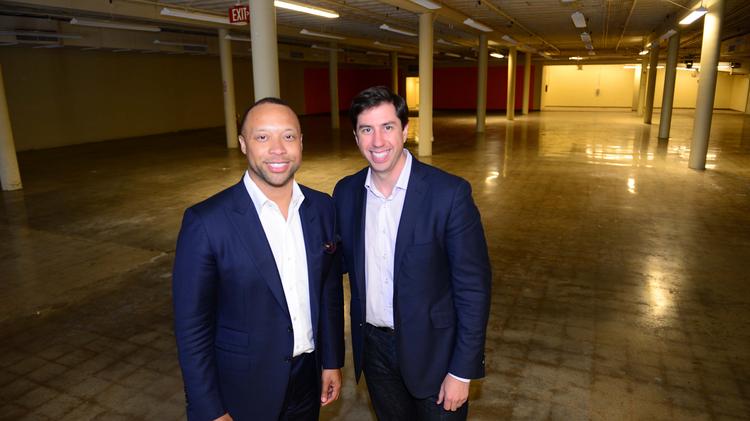 Two Atlanta serial entrepreneurs are launching a $25 million fund aimed at high-risk, high-reward bets on nascent technologies and unproven entrepreneurs.
TechSquare Labs Fund is being raised by Paul Judge and Allen Nance, who are building a tech business incubator and corporate innovation center. The duo declined to discuss specifics of the new fund, which will help seed the incubator's entrepreneurs and startups.
The fund will fill the investment gap served by the "Friends and Family" round, sources said. The duo will invest in technical founders and make micro-investments in napkin-stage companies, which Judge has previously described as "two people and a laptop."
"We'll take risks on things most investors in Atlanta won't touch," Judge told Atlanta Business Chronicle in April.
Judge and Nance, who collectively have helped launch six companies, will use their entrepreneurial experience to turn ideas into sustainable companies. The pair will take operating roles, helping with customer discovery, talent recruiting, product development and fundraising.
TechSquare's model of investing has the potential to give Judge and Nance equity in a potential blockbuster at an extremely attractive valuation. The reality is many investments — as many as a third — will go bust after the initial financing.
The fund will primarily back TechSquare Labs companies, freeing them from the distraction of fundrasing and helping them get to the operating milestones that would make them attractive to outside investors.
TechSquare Labs is developing a 15,000-square-foot corporate innovation lab at Tech Square that will host up to 200 technologists. Tech Square Labs will work with corporate clients who may have a spin-off idea, but need help to validate it and build a startup team around it. The $7 million center will be divided into industry-specific labs such as financial technology, logistics, information security and health tech.
Judge and Nance have also leased a 10,000-square-foot co-working hub in a Midtown student-focused apartment tower. That space is designed for entrepreneurs and small startups just getting off the ground.
The new fund will invest in data and device companies and entrepreneurs — two areas Judge and Nance has extensive investing and operating experience in. The pair have co-founded, advised or invested in several tech companies including cybersecurity startups Ionic Security and Pindrop Security; e-commerce plays Springbot and WhatCounts; and real estate data-mining firm ReScour.
TechSquare Labs wants to capitalize on the Internet-of-Things — an emerging technology that is transforming thermostats, locks, bulbs and refrigerators into "smart devices," able to transmit data to smartphones and even amongst themselves. Think: a door that unlocks when it detects your smartphone nearby, or a lamp that flashes to alert you of an incoming email.
These devices are now generating terabytes of data — the making sense of which has triggered the next wave of technology innovation in software and hardware. Cisco estimates the number of connected devices around the globe will climb to 50 billion in 2020.
Judge and Nance are said to have raised about half the fund and will personally contribute about 10 percent of the $25 million. Investors include high-net worth individuals, primarily serial entrepreneurs who want to help grow the local tech ecosystem, but might not have the time to devote to company-building. The fund allows investors to bet on the entrepreneurs ability to find big opportunities.
TechSquare Labs fund will take a management fee for operations, and investors will receive 80 percent of profits following an exit
Read More: http://www.bizjournals.com/atlanta/blog/atlantech/2015/10/techsquare-labs-launch-25m-fund-targeting-data-and.html?ana=twt